Quick Links:
What Customers Get
|
Customer Results
|
Commissions
|
Partner Results/EPCs


Sound Like An Offer You Want To Promote Too?



When you recommend our content-packed evergreen webinar, our "Done For You" offer at the end gives your customers their very own network of ready-made membership sites.

Each site is based around the online marketing/online business/business success niches. Customers get 10 complete sites all networked together and automatically cross-promoted.
Your customers will be able to build their very own targeted list of subscribers, and generate sales with 10 proven sales funnels, complete with pdf reports, audio and video training, as well product reviews and ongoing promotions, designed as below: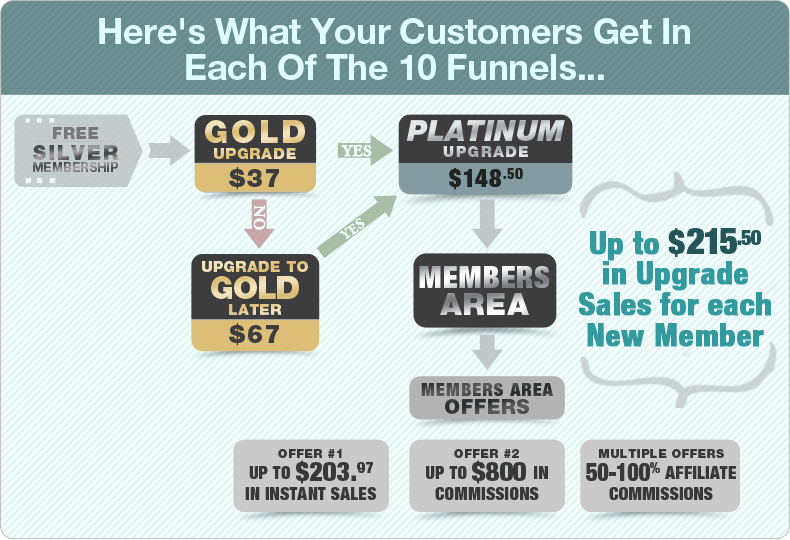 Your customers get everything "ready to go" and make sales immediately.

In addition to setting up everything for them, we also provide full support, and extensive training materials to ensure they succeed.
To make sure your customers get massive value, they also get a special bonus funnel that's been tested with over $100,000 of traffic, and has sold for as much as $1,997 on it's own.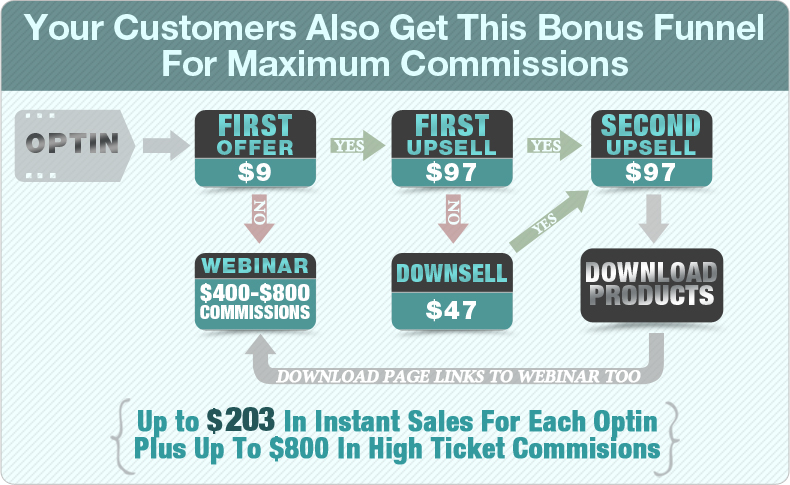 With these ready-made funnels, your customers will be able to generate multiple streams of income, and build a targeted list of subscribers, without ever having to touch a line of code.

Reasons
You Want To Promote
Super Solid EPCs: Our average affiliate's net epc (from front end sales) is over $3.10 per click, based across tens of thousands of clicks. Some JV's have seen net epcs as high as $7.55 just on front end sales.



NOTE:

Average EPCs including all follow up sales are higher $4-$6...



Eric Holmlund

= $17,800 in commissions with a $5.29 EPC


Jason Parker

= Over $80,300 in commissions with EPCs up to $4.96


Aaron Sustar

= Over $21,000 in commissions with a 6 month EPC of $9.16
Easy Commissions: Our proven offer has a broad appeal making it an easy sale regardless of what sub-niche your list may be into.



Example:

Chris X added this to his download page for an FB Scraper software, generating a $5.96 net EPC.
High Quality Product: Built using proven to convert content and materials, it delivers real results for your customers.
Tons Of Proof: We have customers sending us raving testimonials, case studies from other partners, all helping to boost conversions.



Full Support For Customers: You care about your customers. WE care about your customers. We'll give them everything they need to succeed with dedicated support.



Massive Goodwill: You can "Give Away" the high quality webinar access as a bonus training and instantly add more value to any existing offer and have your list thank you for it.
Low Refunds: Our current refund rate is just 6% which is unheard of for a $1997 offer. Customers are happy and you get to keep more of what you make.
'Hands Off' Backend Sales: You get paid on other mid-to-high ticket sales made in our follow up series too without any extra effort - we do all the selling for you. Partners actually wonder why they keep making sales :-)



Custom Promo Tools: Need a custom promotion tool? No problem, we'll get it done for you. Just let us know!
Lifetime Cookies: As we add more products to the backend, you'll get paid on those too. No extra effort needed on your part.
Set And Forget Promotion: Many partners just plug in the link once and get paid month after month. It's the offer that keeps on giving :-)
Reciprocation For Quality Offers: Do you have a product with a $2+ EPC and less than 10% refund rate? We're looking for solid products to consistently promote within our evergreen sales funnel.


Proudly Supporting
Quality Offers...
We want to reward partners and develop long term partnerships that are beneficial for everyone involved.
So, make just 5x$1997 sales in your first month and we'll send you a $2,000 cash bonus, taking your commisison to a massive $1,200 per sale.
Plus, keep sending just 2 sales a month, and we'll broadcast your high converting offer to our subscribers AND integrate it into our evergreen sales funnel.
(Your offer should be high converting - with $2+ epc and refunds less than 15%. Mid-to-higher ticket items work best.)
Want to see what kind of results we can send to quality offers?...
Promo #1 - 56 New Customers To A $997 Product.
This was a promotion for a high ticket launch for a $997 product. Over the launch period, our promotion generated 56 new customers (with a mix of $997, 4x$297 and 12x$97 price points).
Promo #2 - 159 Sales To A $97 Product. Over $14k gross sales - with over $7k net commissions
This was a promotion for a $97 offer with a $497 upsell. Generated over 150 sales during the launch period.
Promo #3 - Over $5k gross sales - Top of leaderboard
This was a promotion for a 7 day firesale. Generated over 110 sales during the launch period.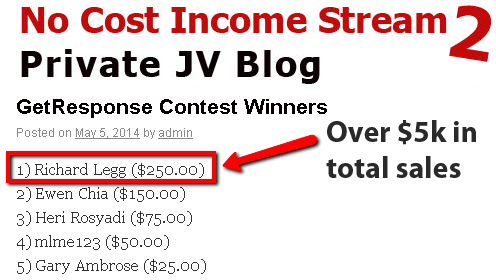 Promo #4 - Over $4k gross sales - $297 offer
This was $297 offer open for 7 days, but only promoted for the first 3 days. Still generated over $4k in sales during the 3 day period.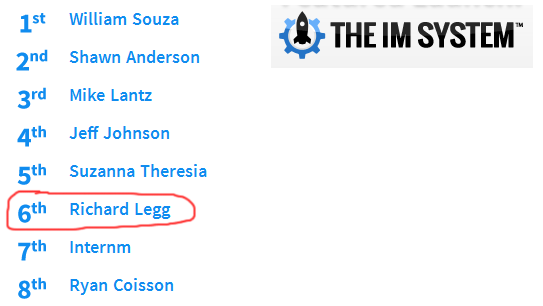 You get paid a minimum $800 on the main $1997 offer. Up to $1200 for pro-active JVs ... I'll share more on that with you once you sign up :-)
(Regular payouts once a month )
In addition you also get paid on other downsells, cross-sells and backend follow up sales including:
$800 on the 'full' $1997 package
$400 on the 'lite' $997 package
$200 on the 'starter' $497 package*
$250 on a $497 'proven funnel' offer*
$200 on a $497 'upgrade' offer*
$97 (2x$48.50) on a 2x$97 post-registration offer
Offers marked '*' are backend/followup products. All EPCs listed above are just from front end sales.
Plus with lifetime cookies you'll get 50% on other offers we're going to be adding in the future. (We've got plans for products ranging from $197-$997 - you'll get paid on all of them)
Become A VIP Partner Now to

Get Paid $800 (Or More) Per Sale
Once filled out you'll get taken to the tools page with some ready made email swipes and banners, and if you need ANYTHING at all just contact me.
- High converting webinar with $1997 "Done For You" service (pays $800 per sale)
- Your customers get 10 membership sites, all setup to get them leads and sales
- Make just 5 sales in your first month and get a $2000 cash bonus
- Get paid on all backend sales with lifetime cookies
- Average affiliate NET epc is $4-$6/click (not including any bonus payments)



If you need anything, email me at: Richard.Legg [at] Gmail [dot] com and I'll get back to you as soon as possible. Thanks for reading and I look forward to working with you!
To Your Success

Any Questions?
If you have any questions at all, please get in touch:
EMAIL: Richard.Legg [at] Gmail.com
SKYPE: Richardegg
Skipped all the way to the bottom?? Here's what you missed...
- Promote high converting $1997 evergreen offer pays $800 per sale
- Your customers get 10 membership sites, all setup to get them leads and sales
- Make just 5 sales in your first month and get bumped to $1200 per sale
- Get paid on all backend sales with lifetime cookies
- Potential reciprocation and long term integration for your offer (subject to review)
- Average affiliate NET epc is $4-$6/click (not including any bonus payments)